17.07.2021 – Vækstlagskultur i byudviklingen
Vækstlagskultur i byudviklingen
In Copenhagen, the framework for the musical growth layer is under pressure. Industrial areas are being turned into apartment complexes, DIY venues are being closed and municipal grants opportunities are limited. At the same time, cities such as Roskilde and Aarhus are leading the way with music city strategies that create space and potential for the growth segments many contributors. What are the premises for incorporating the musical growth segment in urban development?
Panel
Albert Helmig, Aarhus Volume
Mads Østergaard Nielsen, Kedelcentralen, INSP Sound
Amalie Lind, Københavns Frie Promotere
Presented by Københavns Frie Promotere (KFP) in collaboration with Promus & SPOT+
Friday 17. September 2021
11am-12am
External link
13.08.2020 – Klub- og koncertkulturen under pres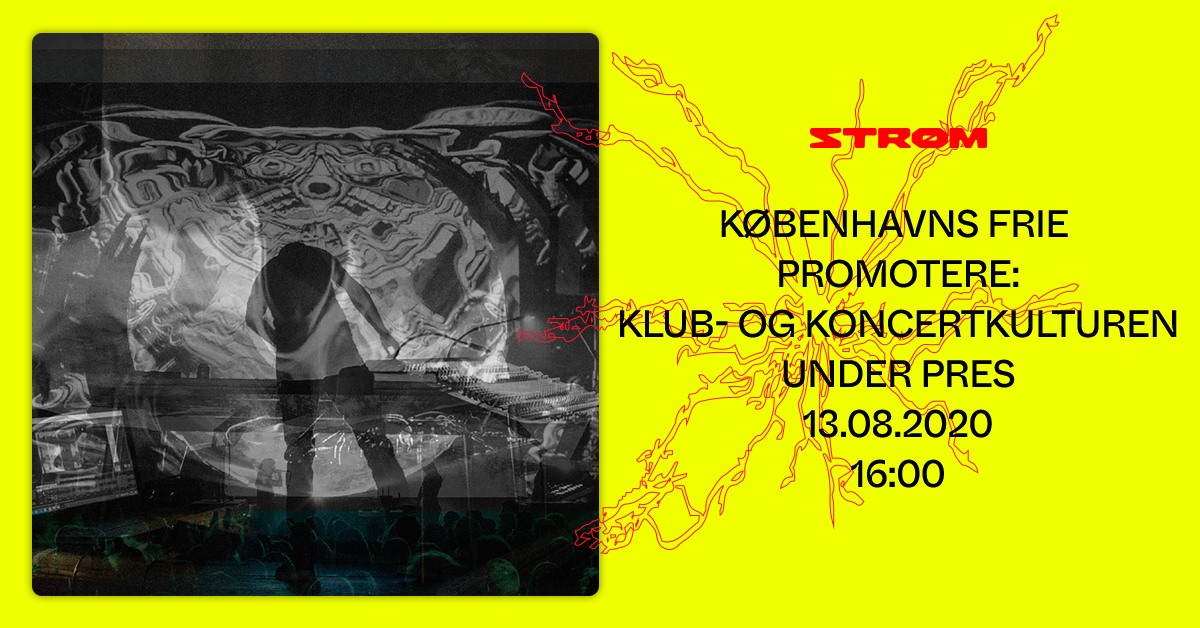 Klub- og koncertkulturen under pres
The association Københavns Frie Promotere presents in collaboration with Strøm a panel discussion about the challenges and potentials in Denmark's club and concert culture.
Thursday 13. August 2020
4pm-5.30pm
Facebook event